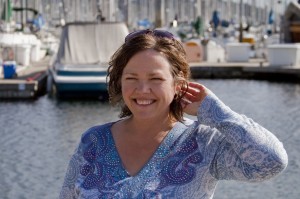 Stephanie is an attorney licensed to practice law in the state of Washington. She graduated from Seattle University School of Law in 2001, and was honored twice with the law school's Trustees' Scholarship.
Prior to law school, Stephanie earned a bachelor's degree in occupational therapy from the University of Puget Sound. For more than a decade as an occupational therapist, Stephanie worked with adults with physical and mental disabilities, both in long term care and home health settings. While fighting for her patients' healthcare benefits, she discovered how the power and right use of law can protect the most vulnerable individuals.   It was this revelation that inspired her to embark upon her legal career.
Her long history of community volunteerism includes serving as a court-appointed special advocate for foster children, for which Stephanie was acknowledged as one of Pierce County's "Volunteers of the Year".  She has also served as a team coordinator for Leukemia and Lymphoma Society fundraising events and for the annual Alzheimer's Association Memory Walk.
Stephanie is an active member of the Washington State Bar Association and the King County Bar Association, and has presented continuing education to fellow attorneys on legal advocacy for elders and other vulnerable adults.
And most importantly, she is the proud mother of Kyle and daughter-in-law Alex, both of whom bring great joy and purpose to Stephanie's life.
About our law office:
Compassionate Legal Care, PLLC provides caring, compassionate legal services with a focus on Wills, Powers of Attorney, Estate Planning, Guardianship issues, and Elder Law. We also welcome non-traditional families and recognize the special circumstances of our clients in the LGBTQ communities.
Recipient: Avvo Client's Choice Award
Member: National Academy of Elder Law Attorneys
Member: Washington Academy of Elder Law Attorneys